I know, long time again, but it has been a busy time. School holidays are chaotic.
On Friday Wannietta visited here with her lovely daughter Amanda, all I have heard about since then is Amanda. The girls just loved her.
I got to spend the day with Wannietta, I loosely say the word teaching, teaching her to spin. I say loosely as it was pretty much here's the wheel, this is how it works, now spin! So she did, and that was about all I contributed to her day of spinning.
I really don't like the words "your a natural" when it comes to things we are familiar with already, Wannietta works with yarn day in and day out, I feel like that it is a given that spinning will be natural to her. It was for me too. Maybe it's the combination of the right wheel, the right fibre etc, but when it comes together it all works amazingly.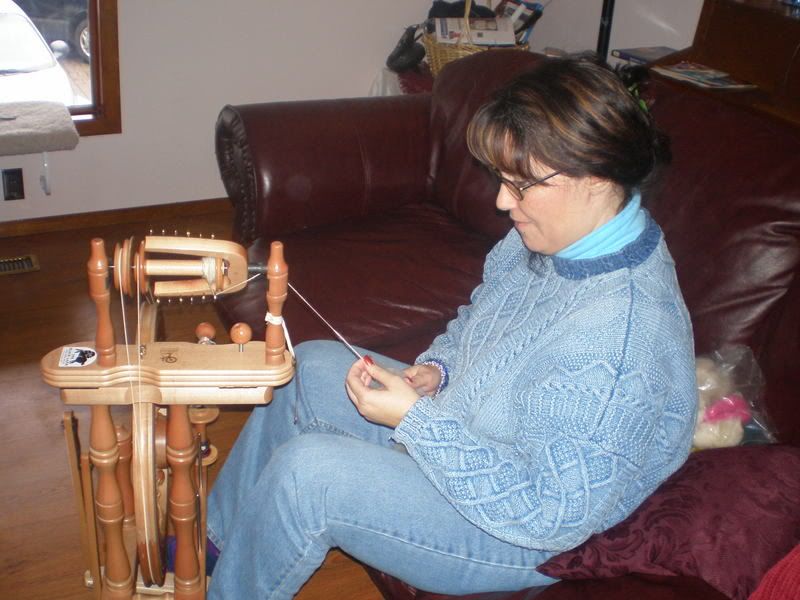 More on the "your a natural" label, I was classified this at my guild meeting concerning weaving, comments about the spinning, neat edges, and weaving of the scarf I made for Ron, and the colour gamp I made.
I have a whole slew of photo's of the progress of the scarf from fleece to finished object. I shan't bore you with them all, only a few.
I have lot's of stuff I should post about, old stuff that is really getting past the point of me wanting to post about.
Anyway, the weaving.
This is the fibre and some spun singles. Not a quality picture, it doesn't do the fibre justice. It's a merino/silk blend.
I have totally fallen in love with this particular blend, I have more of the black but want to do more of it in different colours.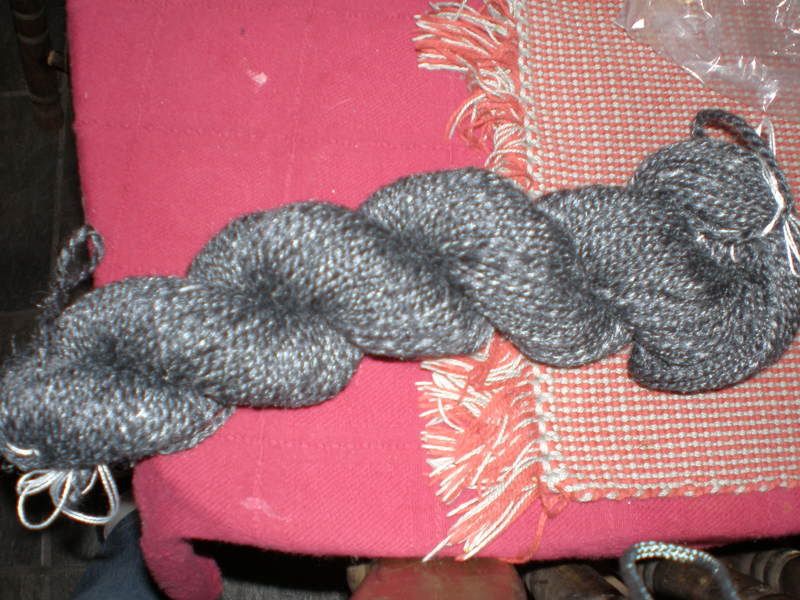 Here is the 2 ply yarn
Beginning weaving, and the herringbone pattern I will use for the scarf. the white is just to check the pattern.
Whee, actually weaving....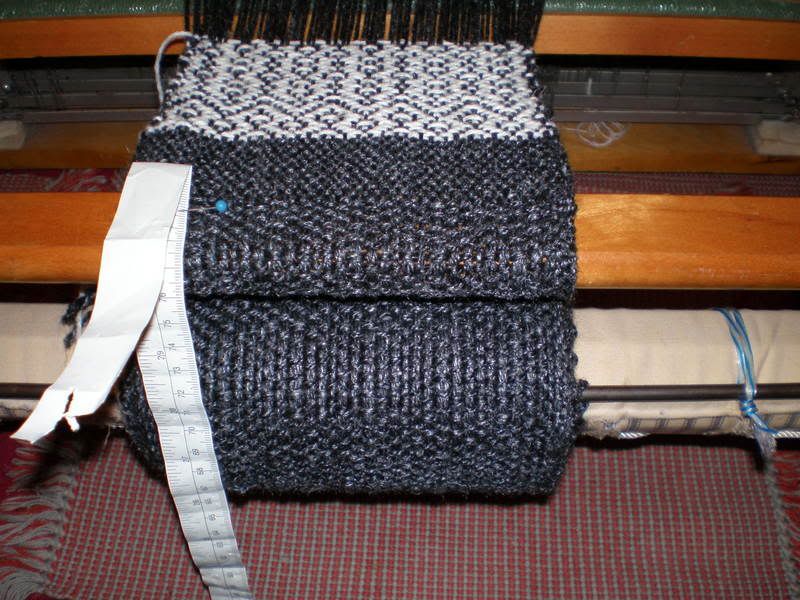 Finished weaving scarf 2 in a ribbed weave, it took a while but I found a pattern that worked on the threading I had on the loom already. I threaded for the herringbone and had a few patterns that I could use but none other than the rib actually worked on the set up.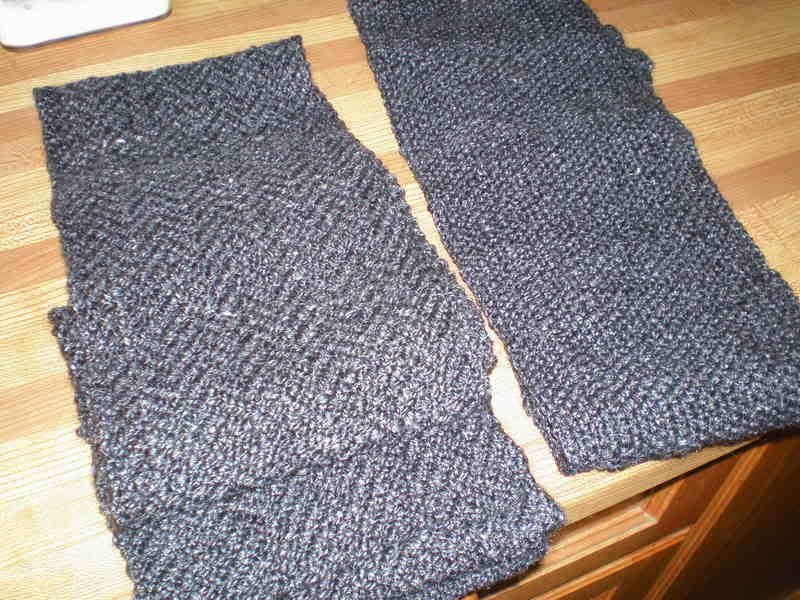 Two finished scarves.
Ron wore his all day long Christmas day
Talking of Christmas, look what I got!
Fleece artist Merino, FA mohair to spin, samples of Ramie top and tencel to spin, cones of mercerized cotton for a rep weave I want to try. Oh and another 4oz of the luscious merino/silk blend, yummy.
I have already spun up some of it, and am off to do some right now.
Almost forgot my colour gamp.
I did three different sample gamps, had fun doing them, two twill one tabby weave, the one above is warp and weft same colour twill. I used knit picks pallette, the second twill was using lighter shades of the colours in the warp, it looks really good. I have a few other things I want to try in weaving, then want to try tartan, I have looked into my family tartans and love both of them.
Anywho, gotta go spin some and watch Max and Ruby, then read about 50 books to Katherine, thanks Wannietta!!!