For what I haven't posted recently.
I have been up to lots, spinning, knitting and weaving, I will start with the weaving.
I fell in love with a pattern in a handwoven magazine, a rep weave for a table runner.
This
I must just simply make this at some point. Same colours are planned. I also really like these rep weave place mats, but thats for way later.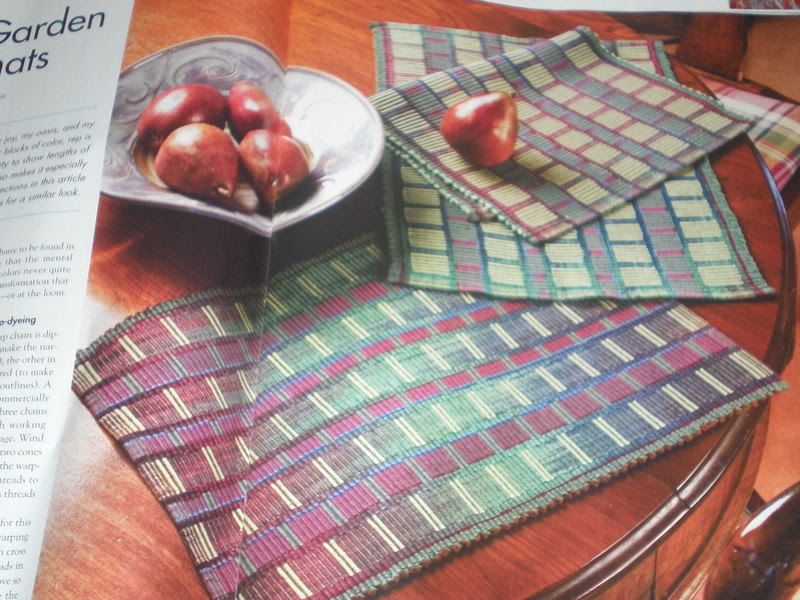 I wanted to try rep weave before I committed to a larger project like the table runner.
So here is my first effort, it is now finished but I don't have a piccie of it yet.
And yes I am still in love with weaving. I am working my first floor loom project at the guild now, a table runner or dish cloths, haven't decided yet, in an Atwater Bronson Lace, and I also have a warp ready to go onto the table loom tomorrow for a cottolin project.
I have finished the denim cotton sweater I started a long time ago, it is so dark though it is difficult to get good pictures of it, but since it has been washed a few times now it is started to develop the detail in it, I totally love the sweater. I started a sweater from a magazine but gave up due to irregular pattern changes, it was too much trying to keep up with it, basically it was doing my melon in, I wasn't enjoying it at all, so I did
this
instead.
It is lovely, I think I have fallen in love with this sweater, and while I don't have a finished piccie of this either yet, then you will have to make do with partial pics.
The darker of the pictures is pretty close to the colour in real life.
I just wanted to share this picture with you, I love homepride products, I love that I can get them in Canada, I grew up with this company in Britain, I even had a little homepride man baking set when I was little, it had scoops and spoons, his hat was the bowl and there was a sieve and everything man, it was awesome, I wish I could still get one, my girls would love it.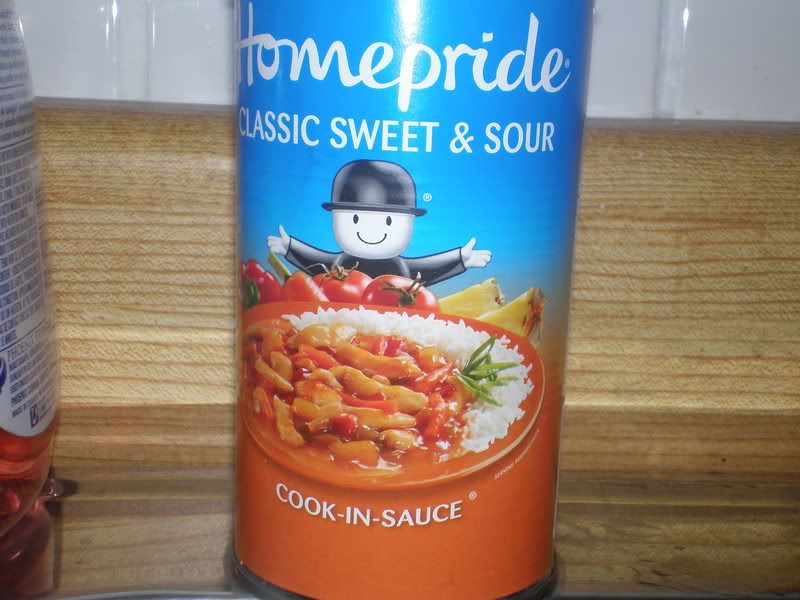 Anyway, this is end of round one for updates. More soon, got lots of piccies to round up.