Ok, well the border is, and I have got onto the insertion band, oh joy, what fun, about a squillion YO's k2tog's.
It's beautiful, that grey streak through it bugs the crap out of me, but until washing day I can handle it.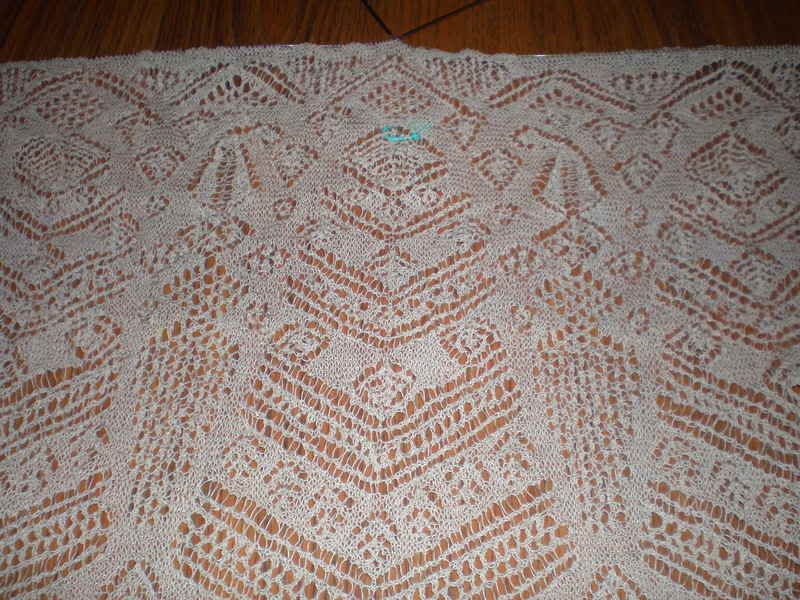 I think once I get a few repeats of the centre pattern done I may well have to put this to a side for a while again, it is taking over my life.