Oh so many of them, boy, I just can't get enough of the quick knits recently.
Where do I start!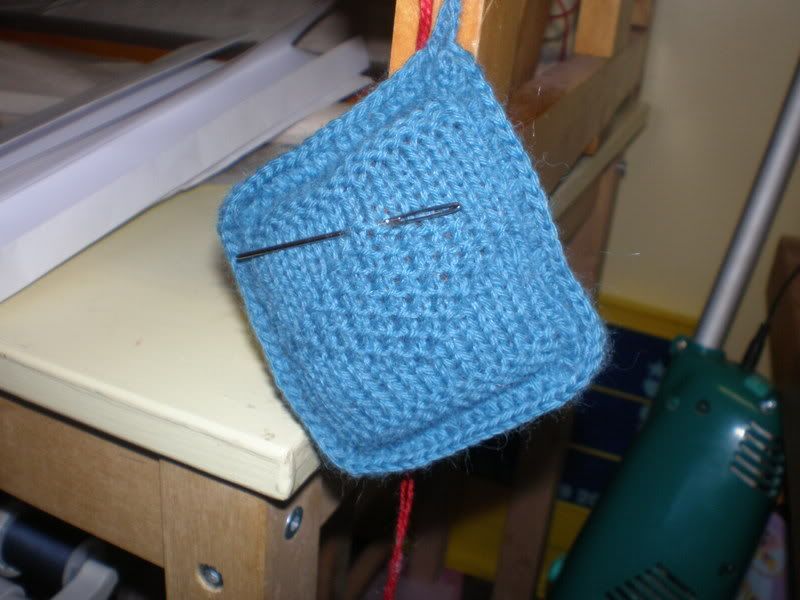 Ok, a gansey pin cushion from the workshop.
A start to the cushion cover too.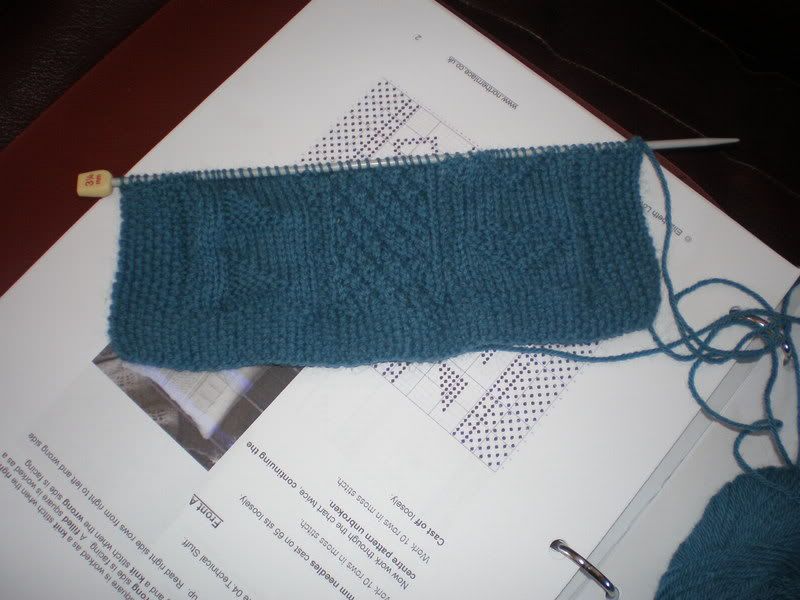 The gansey is coming along great too, I am almost done the front now, and will do the three needle bind off tonight for the shoulders.
Ok, the continually, ever expanding pile of little things, here is some of it.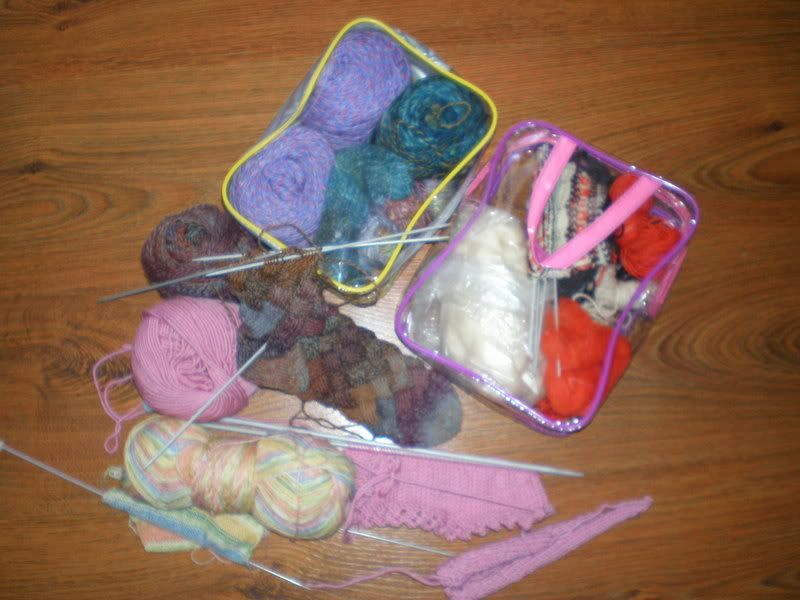 The expanded version of this messy pile is this,
Eunny's entrelac socks from IK magazine,
Some handspun fleece artist merino made into a (yes one so far) finserless mitten, pattern from knitty.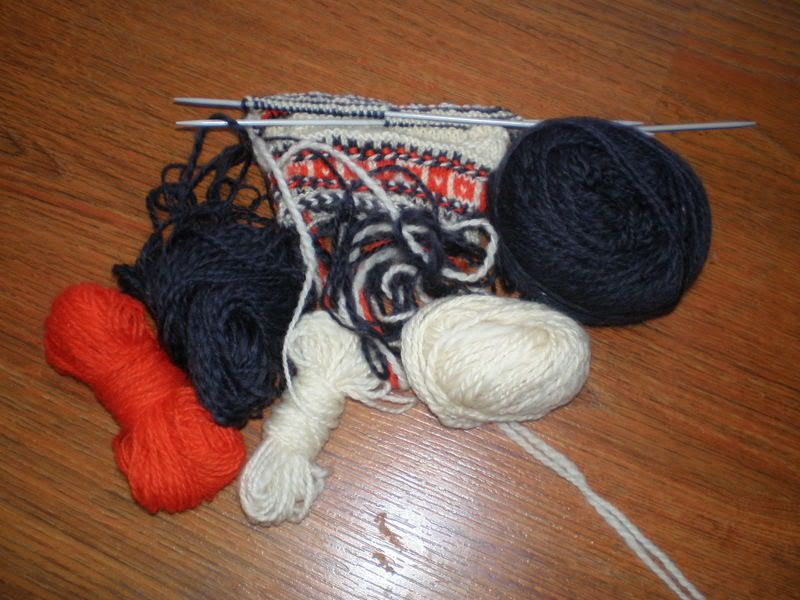 More handspun goodness, corriedale for estonian mittens, a Nancy Bush pattern this is my second attempt at these, the first lot of handspun was unsuitable, now it is working out lovely.
A baby jacket in Opal petticoat (started this morning).
A baby jacket from Sublime, (started last night).
Here is the cutie that got me hooked on this pattern!
Here some lovely sock yarn ready to become a pair of Roza's socks also from IK mag, pattern by Grumperina.
Some yarn I am spinning for Mitts for the girls.
This is an antique wheel on loan from the guild, I can't remember the name, and the label isn't too clear, it's a neat little wheel, with distaff and lazy kate all built in, I just can't seem to get going with it though.
I am adding continually to this little knits pile, I have nordic mitts that dissappeared into the pile somewhere last week, I started a fair isle vest, ok so that's not so little, but in comparison to the Princess everything is little.
The weather here is brutal, at the weekend we had that hideous ice/snow storm. Elizabeth got a snow day. Then yesterday I was driving to my LYS and got caught in another snow storm, imagine my horror at being trapped in a yarn shop for 1 and a half hours, ( ROFLMFAO)
Look at this ice on my poor little PT!
That was from the ice storm.
The snow I got caught up in yesterday was part of the storm that caused this......
crash
We had a co worker of Ron's with us all afternoon as another worker had left early and got hit by a tractor trailer in that very crash, he called to warn everyone not to bother trying to get north yet.
Poor guy, I hope he's ok, but then the using of the cell phone would indicate he is fine.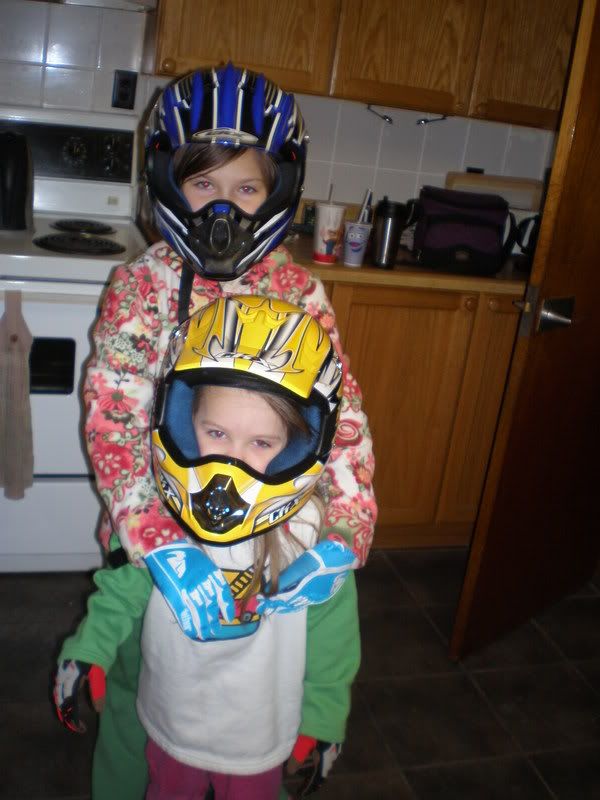 Ron took the girls shopping last week, Elizabeth will be nine this month and her big pressie is an ATV, so they needed to accessorize , not my idea of the complimentary accessories, but what do I know.