Dear Jane, you have been posting pictures of doilies, all that doily loveliness made my weaker side cave and produce this so far.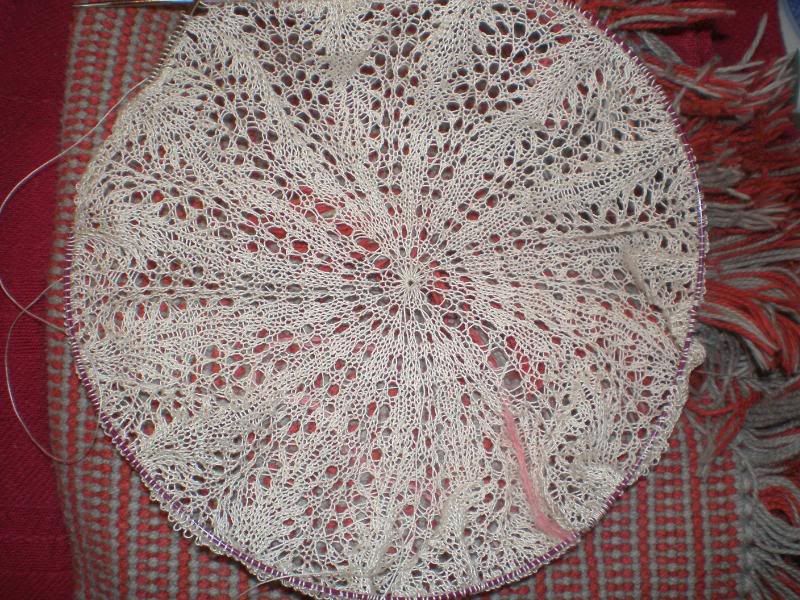 This means that this has suffered.
While on the subject of Princess, I have to say right now, I almost want to stop knitting it now, at least until November, I would have lots of company knitting along with me then, Jane, Miss Alice, Fleegle, I know you are all eager and I bet you all have a copy reserved already to be sent to you when the release happens. I am doing it backwards, once the new lot of Princess knitters start I will be doing the WRS, at least I know a few people now that have knit this, that can offer support.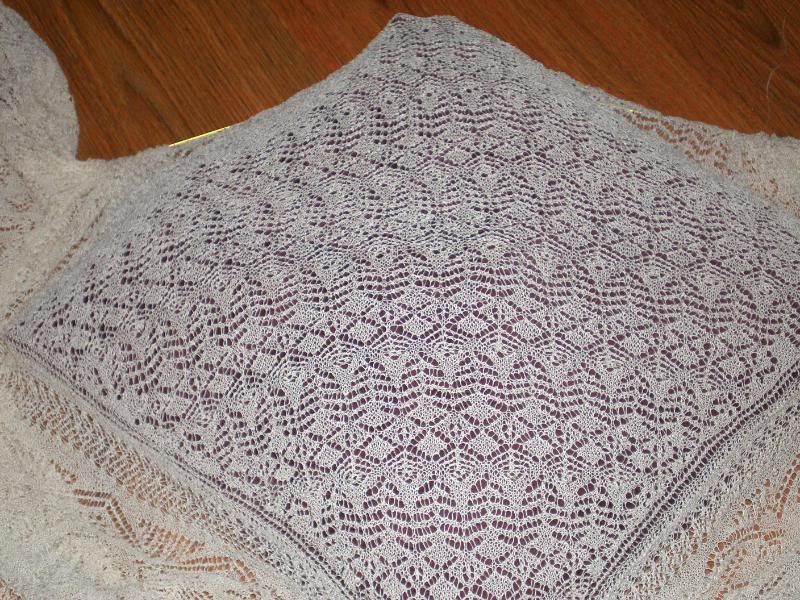 This also suffered although it finally did get finished, just not yet blocked.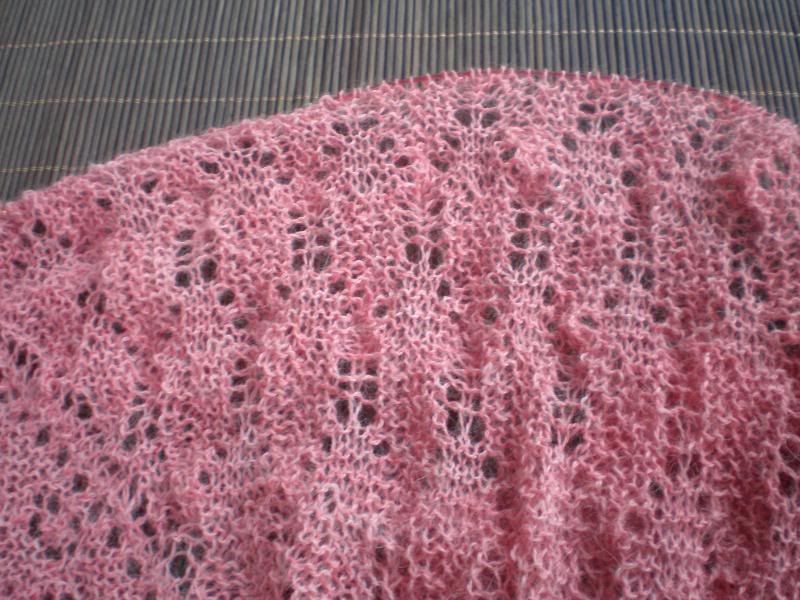 In an attempt to finish some things I did pick up a sock the other day, and promptly put it back down again.
I also tried to knit on a few other things, to break the spell that pafugelhale has cast on me, all futile efforts.
I have tried to knit further on this too, I did break some grounds with it, turning one corner, but the doily kept calling me.
And so I continue to knit on the doily, checking out which will be my next victim!
I have a bid on an ebay auction, lots of doilies!!!! Sunday I will know if I win, it's a pretty impressive set so I am eager.
The local farmers market is great fun to go to, there is some really great stuff there, unfortunately its only on one day a week. I got some beautiful gladioli this week, they are stunning, and far nicer than what I find in the local stores.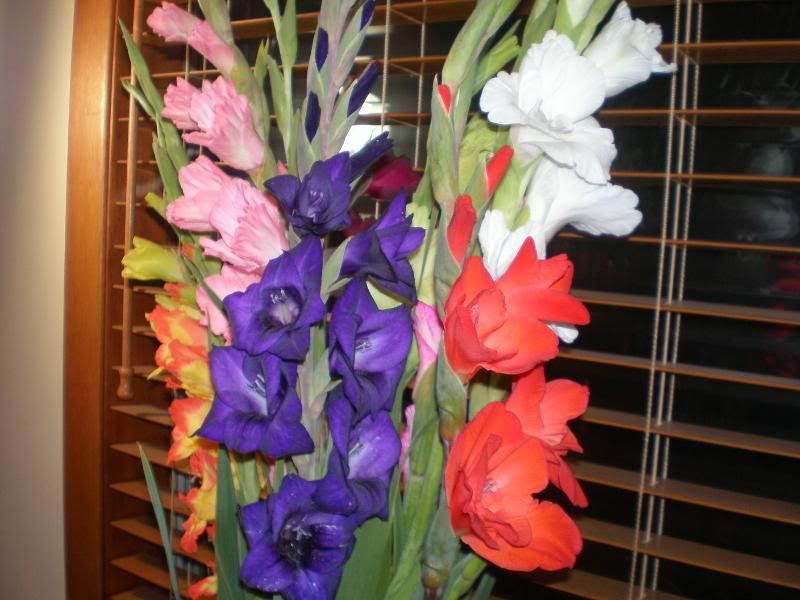 This is my favourite one I think even though I got them for the deep purple and maroon colours that were in the bunch.
In the midst of the bizarre weather we are having, this little blossom brightens me up.