I finished the centre, yay!!! I got so excited that I quickly went onto some of the edging, and got quite far. I meant to post last week about this but everything went kind of crazy as this little girl turned 5 on Thursday.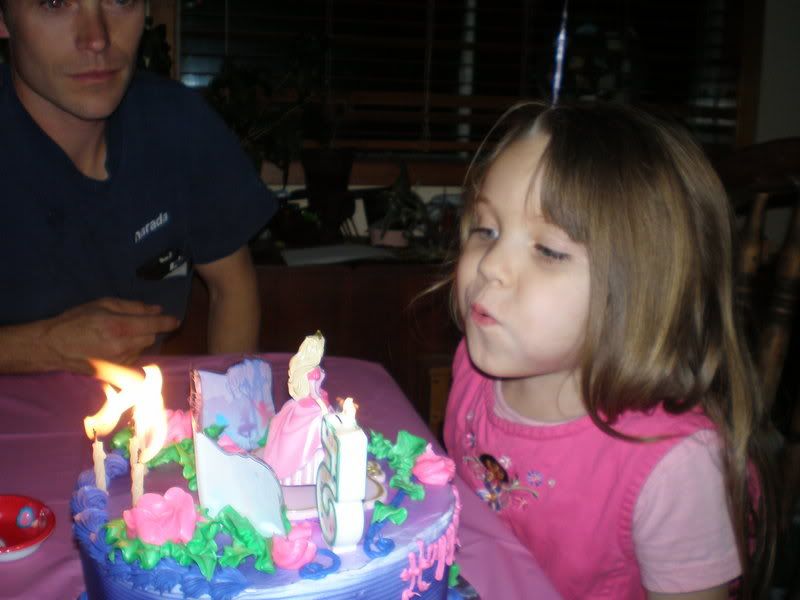 Anyway, the centre worked out nicely after finishing the last little emblem at the top then the break pattern.
It is so hard to get a great photo conveying the grandness of the shawl that I have taken to using non conventional things as sizing.
At the end of the laurel leaf pattern, Sharon advises that when you break the yarn leave a long tail. I know I did, and I had the sneaking feeling that my tail was shrinking all the way through the centre pick up, only when I got to about 30 rows left did I know that my tail had shrunk, I begin to worry, but then I think I will have enough, but with a few rows left I was going to run out, so attached another piece of cotton just incase.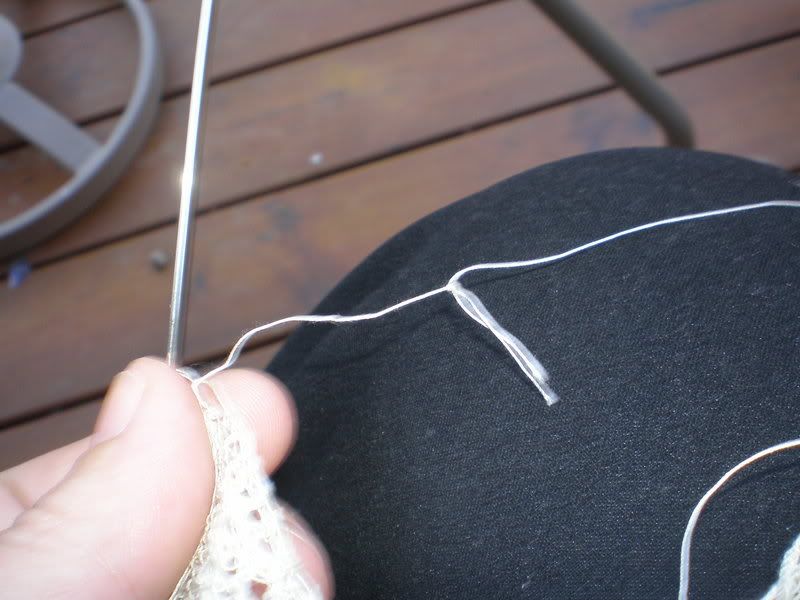 Once I got to the edging I switched to a circular needle, I may still switch back to the straights as the circular doesn't feel comfortable. These needles have seen a lot of action though, and deserved a break.
So here we have some more edging attached, finally.
Another unconventional shot.
But given that I have large feet you can now see that thing is big.
The edging is actually going pretty quickly, and I managed to get past the laurel leaf onto the centre panel last night, I think I may have done one more last night than is on the picture.
To celebrate the small victories I am having with the Princess now I started another project.
I started it on Saturday night while watching the F1 race from Fuji Japan.
What an numbskull. It was such an exciting race it was all I could do to keep the knitting on the needles.
It's the flower Faroese shawl from Lucy Neatby. This has been on my list of to do's for what seems like forever. I am using 5mm needles and Fiddlesticks country silk.
I thought it was going to be one of those brain killing projects when I first started, it seemed fairly complicated at first, but when you get into it it is fairly straight forward. I think having to figure that out while trying to watch Lewis Hamilton master rain racing just fried my brain.
I almost cast on another project, but couldn't make up my mind, there will be a post about this fight fairly soon I think. The faeroese shawl shouldn't take too long to make and then the battle for the next cast on will commence.
K